We focus A LOT on training and learning here at Clearbox. In fact, last year we spent more than £30,000 on external training for our team that covered everything from how to pitch a story to a journalist to building resilience and spotting disparity in behaviour and language.
Jess is particularly taken with Clearbox's training and development opportunities and she wanted to write some words about why learning is important. Over to you, Jessica!
As somebody who is in the very early stages of their career, I've got a lot to learn! But irrespectively, so does everyone.
No matter your age, life experiences or career status, there is always something new and exciting to delve into.
The opportunity to explore any aspect of life and work is extremely welcomed by the team at Clearbox, as we're all fully aware that no one ever has a straight and narrow path. I work in PR yes, but what's stopping me from doing a training course in graphic design, web development, learning a new language or getting involved in volunteering projects…ME, that's what.
Let's explore, experiment and open our minds to the wide range of of skills we could have under our belt, and be able to offer even more services to our clients.
I've been at Clearbox for 9 months now, and before I'd stepped foot through the door I was offered several training sessions to get involved in.
At Clearbox, there is the opportunity to get involved in external training, however, members of the team have also presented their own internal training! We want to learn from each other as well.
We are encouraged to find a niche topic that we have an interest in, delve into that subject and eventually present it to our peers - this is what we like to call 'CB Bites', see Ella below ready to wow us!!
Hannah Uprichard and Ella Magee both recently shared their knowledge on social media and SEO with the wider team. It was great to get a better insight into these areas and for the girls to share how they will implement their skills into improving these aspects for Clearbox.
We also welcomed the team from Laika Berlin to Clearbox last year on two occasions, where they delivered training sessions on a wide range of topics including how the media in the DACH region works, along with nailing time management.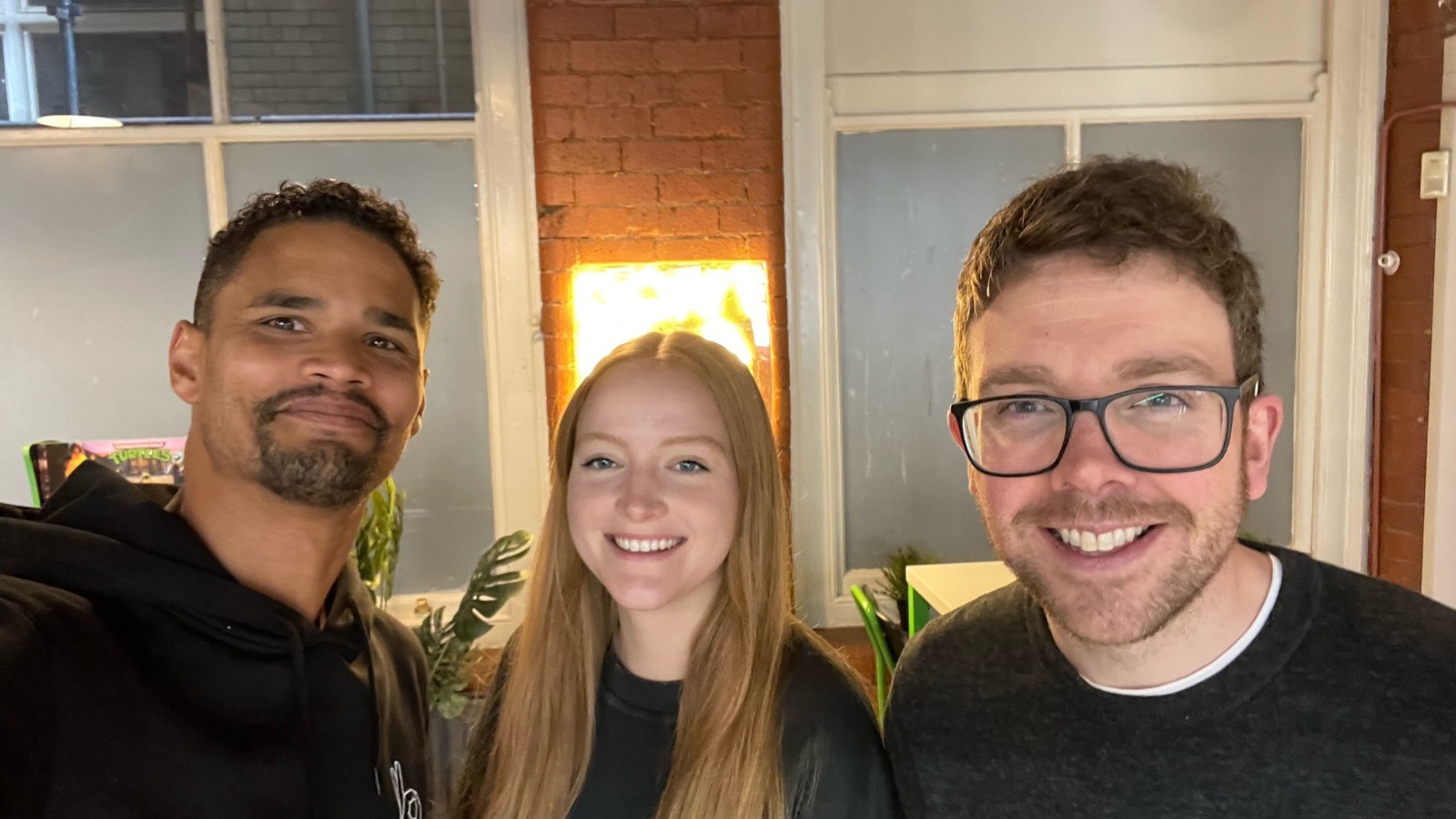 Through Clearbox's avid focus on training and development, we have collectively attended some amazing sessions hosted by Danni Lu Carr, David Josephs, The Mind Tribe and more.
Myself and my fellow colleagues have voluntarily got involved in a range of external training courses with PRCA, Young Leaders NI, The Chartered Institute of marketing and In-depth workshops with Emma Burdett …to mention a few. Some of these courses focused on up skilling within PR, confidence and assertiveness building, SEO and how to interact with the media.
The focus on bettering my personal and professional skills is not restricted to the workplace, as I was finally encouraged to join a beginners British Sign Language class earlier this year. It is something I've been wanting to do for years but never pursued - and I am loving it!!
It is extremely refreshing to look for new skills to acquire and finally get involved in something you've been putting off for a while.
Every day is a school day, so for the next few months I am going to challenge myself to find a new workshop, activity or webinar to partake in and further my creativity, professional skills and personal development. There is a lot out there to choose from, so the hardest part is deciding what you want to do first!
You may be thinking….but where do I look?
Here is a brief list of places to look for a range of virtual/face to face courses or programmes, go and have a nosey:

Let's make the time to learn something new!