Jess Preece, a '2000 and' member of our team is shining a light on some childhood memories. Let's see if anything rings a bell. Take it away, Jess.
Before I begin, let me preface that I'm fully aware the noughties wasn't that long ago, but it's all I have to base anything on, considering I'm still a spring chicken (You and I both, Zoe Kerr 😉)
I love a good reminiscing session about things that were part of our everyday lives as kids but now feel like a fever dream.
Here's to all my fellow late 90's/noughties babies - this one's for you!
Let's start with some really random things that will make you say, 'no way, remember that'…
Heelys - racing around the house in these bad boys (these shoes were the pinnacle of fresh kicks)
Furbies - patiently waiting for this little creature to produce a furby baby. Let me tell you, don't hold your breath
Scoobie bands - everybody who was anybody was making these bands. A statement piece of jewellery if you ask me!
MSN - I was too young for this at the time, so I just snooped on my sisters..but that's our little secret!
The house computer - my only memory consists of this game.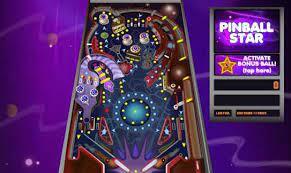 Also, I couldn't forget an honourable mention for the infamous dolphin ornament.
Why did we all have one of these?

TV SHOWS
Obviously, I was a Disney Channel kid. Could you blame me? The channel was in its prime. Hannah Montana, Wizards of Waverley Place, Camp Rock, Suit Life of Zack and Cody IYKYK.
However, the real noughties favourites were those post-school/pre-dinner showings of The Paul O'Grady Show, Deal or No Deal, and then maybe The Chase before settling down to your chicken dippers, smiley faces, and a refreshing glass of orange dilute.
Oh, and you can't forget the Saturday night MUST WATCH…The X factor.
Who was going to make the cut? Some of the UK's most iconic TV moments originated from this show…the contestants really were crying, screaming, and throwing up!

The auditions. The sing-offs. And just like that, Jane from the over-25's has bagged herself the trip of a lifetime to Barbados to sing in Sharon Osbourne's back garden. Was Jane going to impress the iconic duo of Sharon and Louis Walsh!?

Don't lie - we were all on the edge of our seats.
PSA - The X factor producers were clearly unhinged to have created an over-25's category...a sin.

MUSIC
Now let's bring it back to the era of 2000s primary school discos and a few bangers that may have been over-played on my Barbie MP3 player.
Hollaback Girl, American boy, I've got a feeling, Umbrella, Just Dance, Sound of the Underground, Push the Button, Valerie, Crazy in Love, Good Feeling, Timber, Dynamite, Candyman, Lady marmalade

FASHION TRENDS
After school trips DT (the cool abbreviation for downtown - maybe this was just a Newry thing…) to hit up the one and only Claire's Accessories and spend your parent's hard-earned money on a hairband and a pair of florescent socks.
The 'Disney Channel look' which consisted of layers. Skirts over leggings, vest tops over shirts. Chefs kiss.
The bouffant hair. No further comment...
Snapbacks. Me in a snapback? Oh, you better believe it! Pictured below is mini me looking the best I ever have.

And I will leave you with that.
Let us know your favourite late 90's/noughties memories.
Signing off,
A proud noughties baby :)